September IS
Recovery MONTH
This September, the New York Council on Problem Gambling (NYCPG) is excited to continue to raise awareness of recovery for problem gambling. We encourage you to partner with us and other professionals and organizations across NYS to spread the word about recovery for individuals with gambling problems as well as their families and communities. Recovery is for Everyone!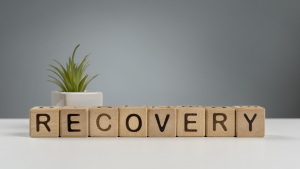 2023 Recovery Month Press Release
Problem Gambling Screening
The New York Council on Problem Gambling and the Problem Gambling Resource Center staff would like to encourage you and your agency to screen everyone you work with for problem gambling. Screening tools can initiate conversations about an individual's gambling behaviors and patterns.
Problem Gambling leads to financial, emotional, social, occupational, relational and physical harms. Although we know this, screening for problem gambling is underutilized. Screening for problem gambling can save lives. We encourage everyone to screen for problem gambling. If you're unable to provide problem gambling treatment, connect with your Problem Gambling Resource Center. They can help!
If you have a website or social media pages, feel free to share our eScreener link so people can do a self-assessment.
SCREENING RESOURCES
Additional Information
Resources: