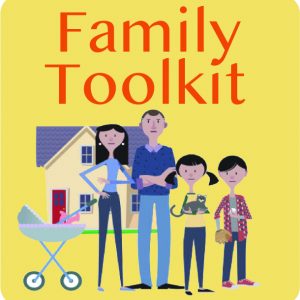 This toolkit of information was designed for family members who are concerned about, or experiencing, problems due to a loved one's gambling behavior.  Inside you'll find information about problem gambling,  and resources for support and self care.  Please share this toolkit with anyone that may be experiencing gambling problems so together, families can take steps towards recovery and a healthier well-being.
* The materials found in the Family Toolkit, were developed through a partnership between NYCPG and NAMI-NYS. This partnership aims to bring awareness, hope and help to families struggling with problem gambling.  For more information about NAMI-NYS, please visit their website: https://www.naminys.org/.  Hard copies of this toolkit can be found at NAMI-NYS affiliates and your local Problem Gambling Resource Center.  
FAMILY Toolkit Materials
Additional Resources

For more information about problem gambling, visit KnowTheOdds.org.
Your First Step to Change: Gambling is an online tool to help individuals assess their gambling behaviors and to help those interested in beginning their journey to change.  Access the online tool HERE.  Access the PDF version HERE.
The National Council developed a financial resource for loved ones of problem gamblers.  Learn more HERE.
Additional Information