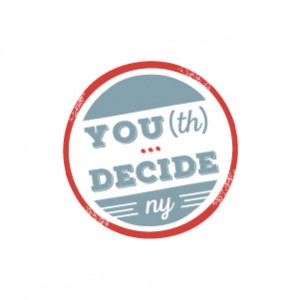 You(th) Decide NY
You(th) Decide NY was developed to help teenaged youth understand the realities and the potential consequences of gambling, and to empower them to share their knowledge with their peers, parents and communities.  
Problem Gambling and Adolescents
More than any other age group, adolescents are at the greatest risk for developing gambling problems. In the teenage years, our brains are undergoing a massive amount of change and development. It isn't until around the age of 25 that the brain is done developing. The last part of the brain to fully develop is the prefrontal cortex – the area responsible for decision making and critical thinking.
While still developing, the teenage brain is being bombarded with a number of mixed messages about what is good for them and bad for them, as well as what they should participate in and what they shouldn't participate in. They receive thousands of messages every day from their family, peers, community and the media.
Research on Teenagers and Gambling
Korn et al (2005), worked with youth focus groups to examine the possible impacts of gambling advertising on youth knowledge, attitudes, beliefs and gambling behaviors. The youth involved expressed that a general theme of the gambling advertisements they were presented with portrayed gambling as generally harmless.
In reality, youth gambling can cause a number of negative consequences: dropping grades, broken relationships with family, loss of trust, and an increased risk of developing problem gambling and other addictions.
Prevent Underage Gambling with You(th) Decide NY
There are a number of things that we can do in our own communities to help prevent underage gambling:
Increase youth awareness that media messages are constructed using specific techniques to convey meaning and affect the viewer/listener's beliefs and actions.
Help youth understand the realities and potential negative consequences of gambling.
Decrease youth exposure to gambling and gambling advertising at community events, school, etc.
You(th) Decide NY provides a number of resources for teens, parents and communities who want to help in the effort to prevent underage gambling:
Informational materials such as palm cards, brochures and posters.
Myths and facts about gambling and gambling addiction.
Up to date news and research surrounding underage gambling.
YOU(th) Decide NY was recognized for "Excellence in Prevention" at the 2016 National Conference on Problem Gambling.  For more  information about the YOU(th) Decide Project, click HERE to read the 2014-2015 Outcome and Activity Report.  
Visit You(th) Decide NY today to help give teens the power to decide!