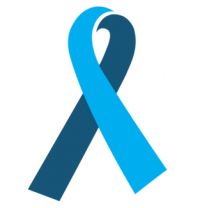 March is Problem Gambling Awareness Month: NYCPG and MHANYS ask you to Start the Conversation about Problem Gambling and Mental Health Disorders
Info about the 2018 NYCPG Annual Conference on Problem Gambling can be found HERE. 
(SCROLL DOWN FOR FREE RESOURCES!)
In honor of Problem Gambling Awareness Month (PGAM), the New York Council on Problem Gambling (NYCPG) and the Mental Health Association of New York State (MHANYS) are partnering together to bring light to the connections between problem gambling and mental health disorders.  Problem gambling affects millions of Americans, families, and communities every day. Nearly 2 million U.S. adults meet the diagnostic criteria for gambling disorder, and another 4-6 million experience problems due to their gambling. Those with co-occurring mental health and psychiatric disorders are at an increased risk of developing a gambling problem.
Two-thirds of gamblers surveyed reported that their mental health suffered as a result of their gambling. (Nash et al, 2018). In fact, the majority of those experiencing disordered gambling have a lifetime history of a psychiatric disorder. In addition to struggling with gambling:
Over 60% also have a personality disorder.
Over 49% also have a mood disorder.
Over 41% also have an anxiety disorder. (Petry et al, 2005)
Nearly 37% of those experiencing a gambling problem and 50% of those with disordered gambling have had suicidal thoughts. Over 17% of these individuals have attempted suicide. (Moghaddam et al, 2015)
Problem gambling does not just affect the individual who is gambling, but also his or her loved ones. In one study over 90% of those affected by someone else's gambling behavior reported emotional distress. (Nash et al, 2018)
Start the conversation with your coworkers and employees. Start the conversation with your clients. Start the conversation with your family members. Let's all do our part to help raise awareness about mental health conditions and problem gambling.
FREE RESOURCES